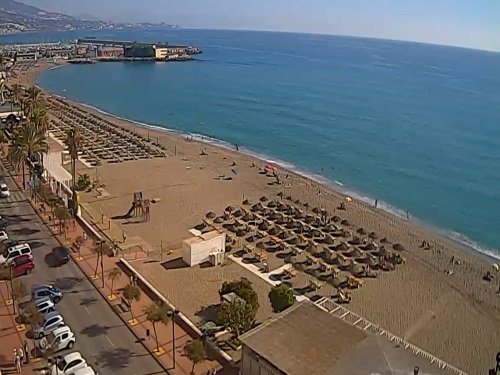 A beautiful close-up shot of Fuengirola beach provides a webcam located on the coast of the city. During the season you can see crowds of tourists enjoying the Alboran Sea and sunny weather. The webcam will give you an impressive sight even during the night on the illuminated coast of Fuengirola.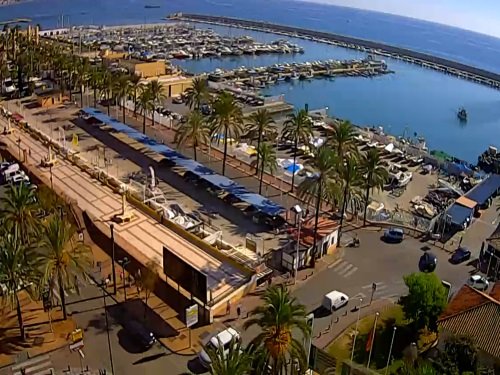 The panoramic view of the Fuengirola harbor will certainly enchant you. The webcam provides video stream in HD quality, so you can see the movement of the boats at the harbor. The camera also partially captures Puerto Deportivo Fuengirola street.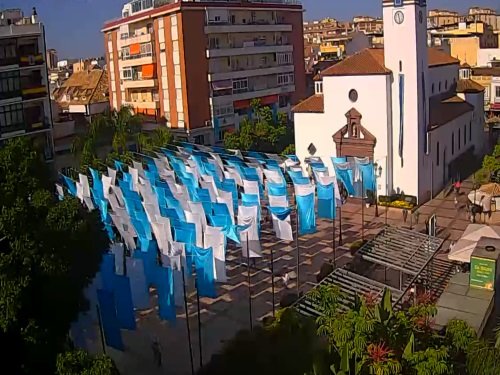 HD streaming from Plaza de la Constitución in Fuengirola gives you a webcam located in the city center. Do not miss the events and celebrations that take place here during the year. During the season the Plaza de la Constitución is a popular tourist destination.