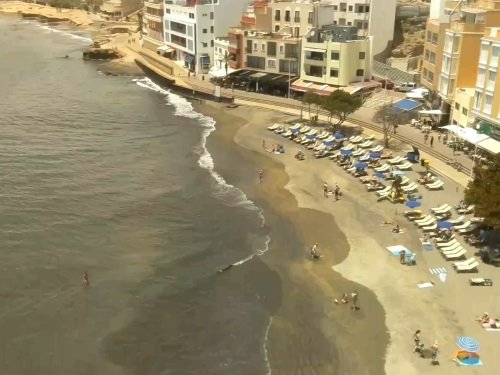 Take a look at the southern part of Tenerife and watch the live stream from the El Médano beach cam. This small but charming place in the city offers ideal conditions for sun-bathing, swimming and surfing. It is a well-liked destination of all tourists. The El Médano live cam works 24 hours a day.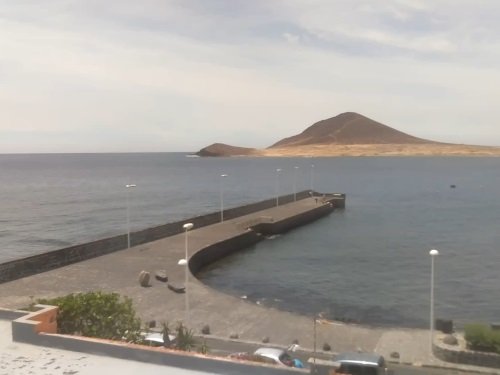 Enjoy the beautiful view of the Atlantic Ocean from the El Médano pier live cam. The image will give you a sense of peace. The smooth waves are very relaxing. From time to time a ship or a bunch of tourists pass this place. The webcam El Médano offers a 24 hour stream in HD quality.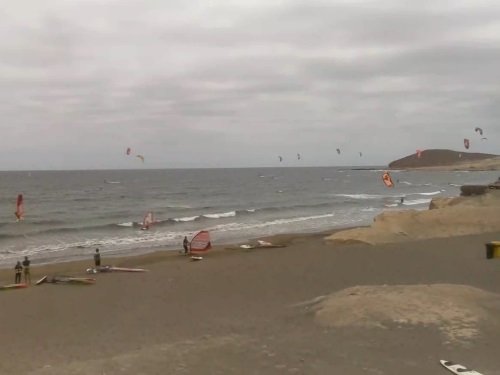 Take a look at one of the surfers paradises on the southern part of Tenerife Island. El Medano surf cam takes a sandy beach overlooking surfers from all over the world.