Webcam Gateway Arch Panorama, St. Louis live
The static panoramic picture in high quality enables you to examine the surroundings of the Gateway Arch in St. Louis. You can see the Eads Bridge, Poplar Street Bridge, Mississippi River and Jefferson National Memorial on the camera.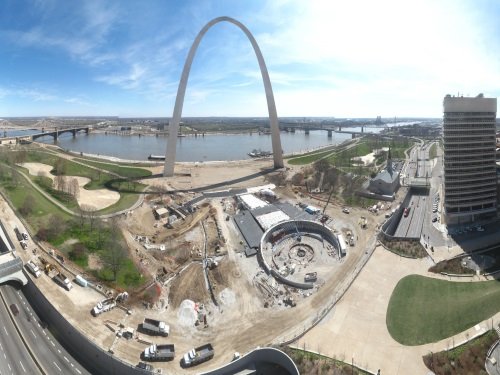 St. Louis weather conditions
| | | | |
| --- | --- | --- | --- |
| Temperature: | -2 °C | Pressure: | 1022 hPa |
| Min: | -4 °C | Humidity: | 59% |
| Max: | 0 °C | Wind: | 3.6 m/s |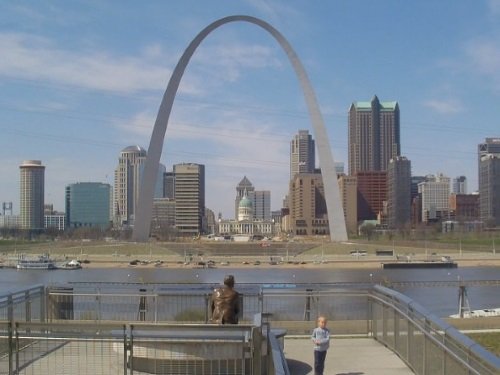 Take a look at the 630 feet tall metal arch oriented in a north-south direction as a symbolic gate to the west. The Gateway Arch live cam captures this giant monument with the city of St. Louis in the background. You can see also the Mississippi River on the Gateway Arch webcam.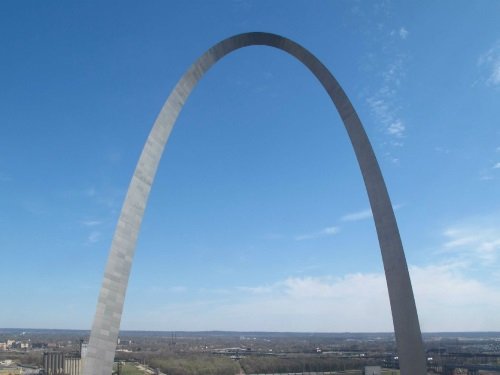 Enjoy the detailed view of the Gateway Arch in St. Louis. The live cam offers a beautiful view of East St. Louis over the Mississippi River. You can see the Poplar Street Bridge connecting both parts of the city on the right side.