On the cam you can see Marina del Sur in Las Galletas in southern Tenerife. During the day you can see many curious tourists walking down the pier.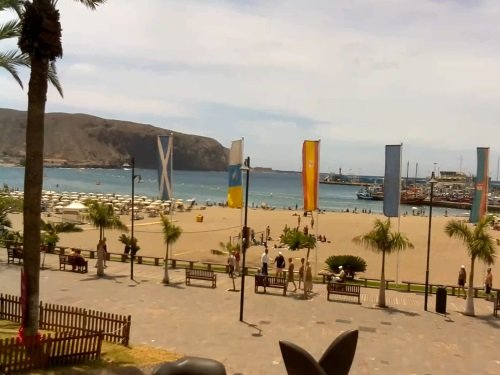 Los Cristianos, a resort in the southern part of Tenerife, is a well-liked tourist destination all year round. The Playa de Los Cristianos live cam captures a part of the beach with white sand and the coastal promenade. Almost a kilometer long beach offers many ways to have fun – bars, restaurants, playgrounds and water sports. The beach webcam of Los Cristianos offers a live stream in HD quality 24 hours a day.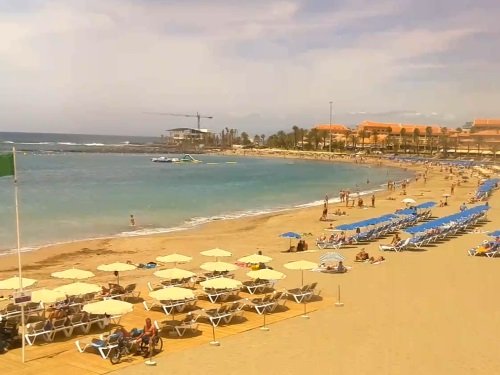 Visit one of the popular beaches in the southern part of Tenerife. The Playa de las Vistas live cam captures a beautiful beach with white sand in Los Cristianos resort. Almost a kilometer long beach offers various activities – from water sports to restaurants. The beach webcam Las Vistas will give you a calming experience with the view of the Atlantic Ocean.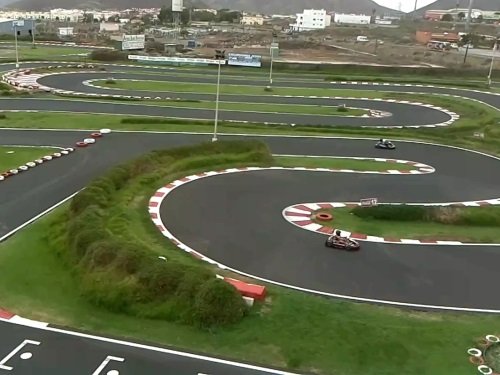 Watch live video from the karting circuit in southern Tenerife. The webcam captures in detail the main section of the track and offers unrivaled entertainment in watching this motor sport. The Karting Club Tenerife live cam is mostly functional throughout the opening hours.