If the weather is good you can see a part of New York skyline and the Verrazano-Narrows Bridge on the Sandy Hook cam. You can also see the northern part of Sandy Hook, which is densely overgrown with trees during summer.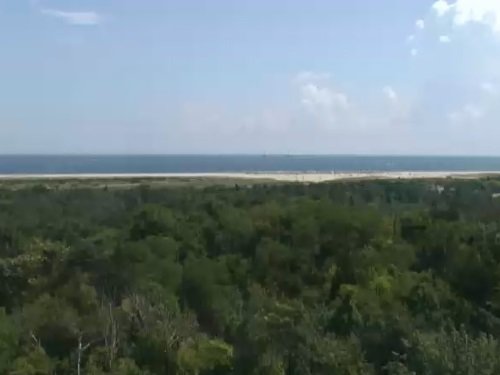 Enjoy the view in the east direction from the Sandy Hook cam located on a lighthouse. Over a forest you can see the Atlantic Ocean and a part of a beach in Sandy Hook at the top of the image.
The camera situated on the Sandy Hook Lighthouse captures the surroundings in the direction to the west, where Fort Hancock lies. The live cam provides broadcast in HD quality. If the weather is good you can watch ships on the ocean.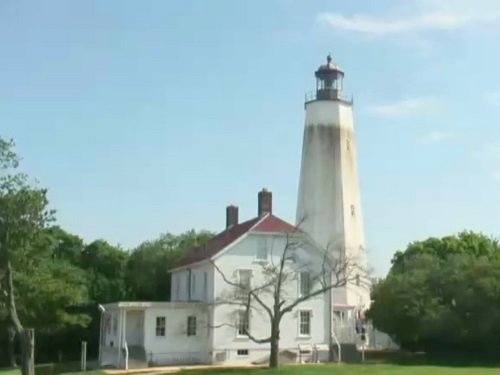 Take a look at the Sandy Hook Lighthouse thanks to the camera situated opposite the building. During summer you can watch crowds of tourists who come to Sandy Hook in New Jersey to explore Gateway National Recreational Area. The Sandy Hook webcam is run by the National Park Service.