Venice is a recreational seaside district of Los Angeles, California. The live cam on Venice Beach offers several periodically changing pictures. During the day there is a charming fine sand beach, later you will be enchanted by the sunset. Sunlight reflected on the ocean, palm trees and the setting sun create an unforgettable feeling. Venice Beach webcam offers live stream in HD quality.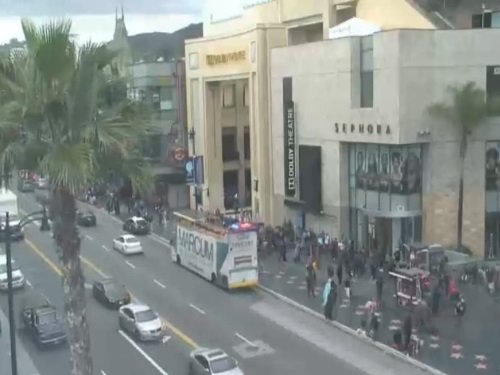 Take a look of the famous Hollywood Boulevard and enjoy a live cam stream. You can see the Hollywood Walk of Fame with more than 2,000 five-pointed stars with the names of film, music and television celebrities. You can see also the Dolby Theatre and the Chinese Theatre at the Holywood Blvd webcam.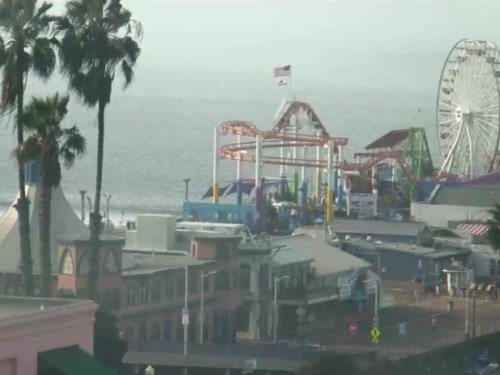 Explore the sunny part of California in Santa Monica. The live cam captures the Santa Monica Pier, more than a hundred years old sight with lots of restaurants, bars and shops. You can see attractions as Pacific Wheel, West Coaster or Sea Dragon, which are parts of the Pacific Park. Santa Monica Pier webcam offers and interesting view even during the night when the amusement park is floodlit.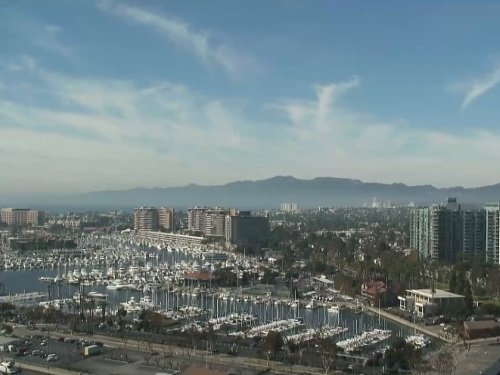 Discover the beauty of the world's largest man-made small craft harbor thanks to the Marina del Rey live cam. Enjoy an aerial view of the harbor in Los Angeles, which is a home for approximately 6,500 ships. Apart from the harbor, you can see also the current weather at Marina del Rey. The webcam resolution is in HD quality.