The camera on the roof of Midway Steak House near the beach in Seaside Heights captures the Boardwalk in the north direction. A large amusement park in the distance will catch your eye. During sunset you can see crowds of people coming to this place for a romantic walk.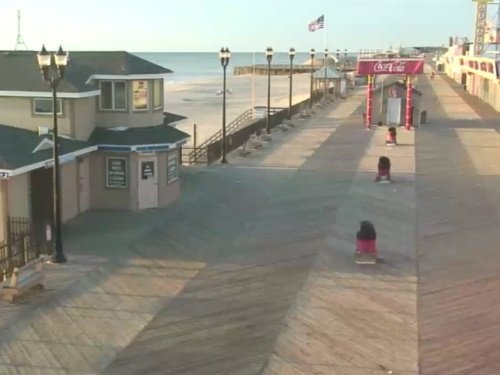 Take a look at the south part of the Seaside Heights Boardwalk in New Jersey. This coastal promenade is full of shops and restaurants, which are open almost 24/7 during the season. The Seaside Heights Boardwalk cam broadcasts 24 hours a day.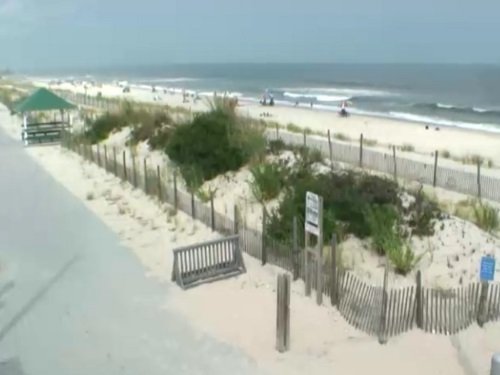 Take a look at the Seaside Heights beach cam in New Jersey. The live stream from the beach offers a beautiful view of the Atlantic Ocean waves if it's windy. The conditions for water sports are great there. On the other hand, you will see thousands of people swimming in the crystal clear ocean during sunny summer days. The Seaside Heights beach webcam works 24 hours a day.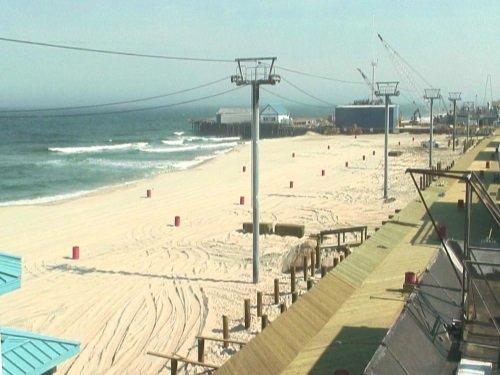 The camera captures the construction of the Seaside Heights Boardwalk in New Jersey. In 2012 hurricane Sandy completely destroyed the amusement park and other buildings on the coast. It is not a live stream but a time-lapse capturing the construction work from 18th March to 21st May 2013.